Dining at Eastlake Terrace
At Eastlake Terrace, we take our dining experience a step beyond the rest. Here, you'll experience three nutritious and satisfying meals a day prepared by our team of culinary experts and served in our community dining room. Behind the mouth-watering meal selections we offer on a daily basis is our signature Marvelous Meals program, featuring "from scratch" cooking utilizing fresh, local ingredients. The dining services team at Eastlake Terrace integrates new cooking skills and cutting edge techniques in order to enhance your dining experience.
On a daily basis and at every meal, our chefs honor their commitment to:
Create a variety of traditional meals
Provide a selection of fresh, flavorful dishes that use low-sodium, heart-healthy ingredients and cooking techniques
Cater to the requests and dietary needs of residents
Tailor the menu to the traditional cuisine of the local area
Highlight seasonal specialties throughout the year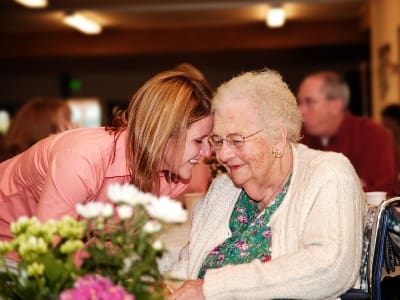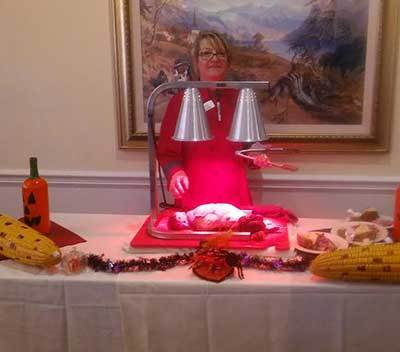 When it comes to dining at Eastlake Terrace, our number one priority is your satisfaction. It's also one of the reasons why we solicit feedback on a regular basis, and then use the information gathered to make improvements and additions to our menu offerings. If you have a favorite recipe you'd love to share with the community, simply inform our chefs and they'll gladly prepare that dish for everyone. You'll even get special recognition on the menu for your recipe!
From the beginning to the close of everyday, our dining services team offers you satisfaction, nutrition, and variety in every meal. And because dining among friends is always important, we maintain a welcoming atmosphere where friends and family members can sit down and enjoy one another's company, no matter the time of day.